OUT NOW!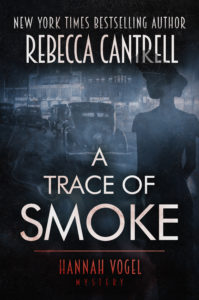 ***Winner of the Macavity and Bruce Alexander Award!***
It's 1931 in Berlin, and the world is on the precipice of change—the affluent still dance in their gilded cages but more and more people are living under threat and poverty. Hannah Vogel is a crime reporter forced to write under the male pseudonym Peter Weill. As a widow of the Great War, she's used to doing what she must to survive. Her careful facade is threatened when she stumbles across a photograph of her brother in the Hall of the Unnamed Dead. Reluctant to make a formal identification until she has all the details, Hannah decides to investigate, herself. She must be cautious as Ernst's life as a cross-dressing cabaret star was ringed in scandal, and his list of lovers included at least one powerful leader in the Nazi party.
---
OUT NOW!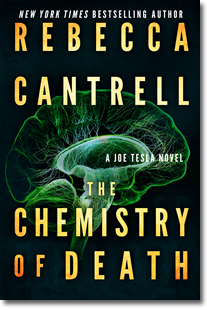 Sticks and stones may break my bones, but words can never hurt me…
In the third thrilling installment of this award winning series from New York Times bestseller Rebecca Cantrell, tortured genius Joe Tesla is on the trail of a sadistic serial killer who charms his victims into the bowels of the Manhattan subway system–and who holds the keys to Joe's crippling condition.
Can Joe stop the murderous rampage of this silver-tongued killer, or will he become the next victim?