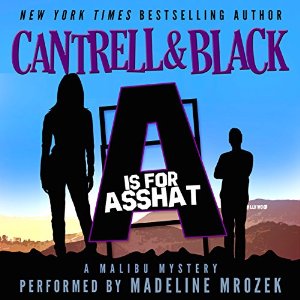 When Sean Black and I decided to do an audiobook of the Sofia Salgado series we knew we wanted a special narrator–a performer who could read the books without blushing and bring out the humor in Sofia's wacky life.
We had a lot of auditions that were close, but the second we heard Madeline Mrozek read the opening lines of A is for Asshat, we knew we'd found our Sofia. Here's a five minute clip of A is for Asshat so you can hear it for yourself:
Audio clip: Adobe Flash Player (version 9 or above) is required to play this audio clip. Download the latest version here. You also need to have JavaScript enabled in your browser.
Here's an exclusive sneak preview of the first five minutes of B is for Bad Girls, too!
Audio clip: Adobe Flash Player (version 9 or above) is required to play this audio clip. Download the latest version here. You also need to have JavaScript enabled in your browser.
So: how did Madeline do that? Let's find out!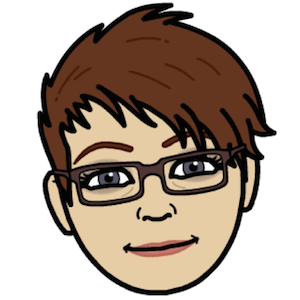 Madeline, what were you thinking when you decided to audition for this project?
I'm not gonna lie, the title of the book and the cover really caught my attention! Once I read the audition piece, I knew I had to go for it. A fast-paced and funny mystery series set in the Southern California coast, starring a sexy and sarcastic P.I.? Yes, please!
How did you get started in audiobooks?
I love performing on stage and decided last year to explore other avenues of acting which led me to voice over training with the remarkable David H. Lawrence XVII. That experience introduced me to the world of audiobook narration and I've been hooked ever since!
Are you a former child star turned detective who narrates on the side? Because I think you're channeling Sofia!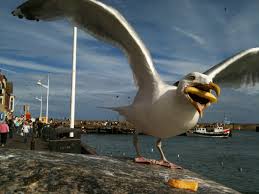 Funny you should ask…..Since I was a little girl, I've wanted to be an actress and now here I am at age 49, sitting at the microphone every day, 'channeling' more characters than I could have imagined! It's a dream come true for sure.
What were the best and worst parts of narrating the Sofia books?
There are too many 'bests' to count! The stories themselves are well-written, hilarious and I love finding out 'whodunit'. Bringing each character to life and giving them their own distinct personality is so much fun and just feels very natural to me. Being a Southern California native definitely helps me connect even deeper with the story, which I love.
The worst part of narrating the Sofia books? I can't think of one thing, honestly. It's all good!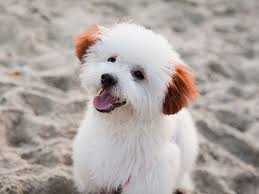 Aww…thanks! Sometimes, it seems like the books actually come to life for you, like the other day when you were on a walk and met one of the character in B is for Bad Girls. What happened there?
We went for a family hike to Echo Mountain in Pasadena last week and when I passed a lady with her adorable little white Bichon Frise that had its ears dyed cherry red, it stopped me in my tracks instantly! I wanted to ask Snow Cone if we could take a selfie but she just winked at me and kept walking…..too much paparazzi perhaps??
What are you working on now?
B Is For Bad Girls is in production and I'll be starting work soon on the 4th book in another series I'm doing in the young adult paranormal genre. I'm very busy and very grateful.
Where can people hear more of your books?
My books are for sale on audible.com as well as iTunes and Amazon alongside their printed and e-versions.
Where can authors reach you to hire you as a narrator?
madelinemrozeknarrator@gmail.com as well as Facebook and Twitter!
If you have any questions for Madeline, please post them in the comments either here or on my Facebook page. I'll make sure that she gets them!
Thanks for listening!